Cairo, the sprawling capital of Egypt, is more than just the gateway to the ancient pyramids and the mesmerizing Sphinx. It is a vibrant metropolis rich in history and culture, and a bustling hub of commercial activity. The city serves as a melting pot where the past meets the present, as modern skyscrapers tower over historic bazaars and centuries-old mosques. As Africa's largest city and the heart of the Arab world, Cairo is a dynamic and diverse urban center. From its renowned museums to its pulsating nightlife, the city offers a unique blend of experiences for visitors and professionals alike. Beyond its role as a tourist destination, Cairo is also the administrative and economic capital of Egypt, attracting businesses and entrepreneurs from around the globe.
Geography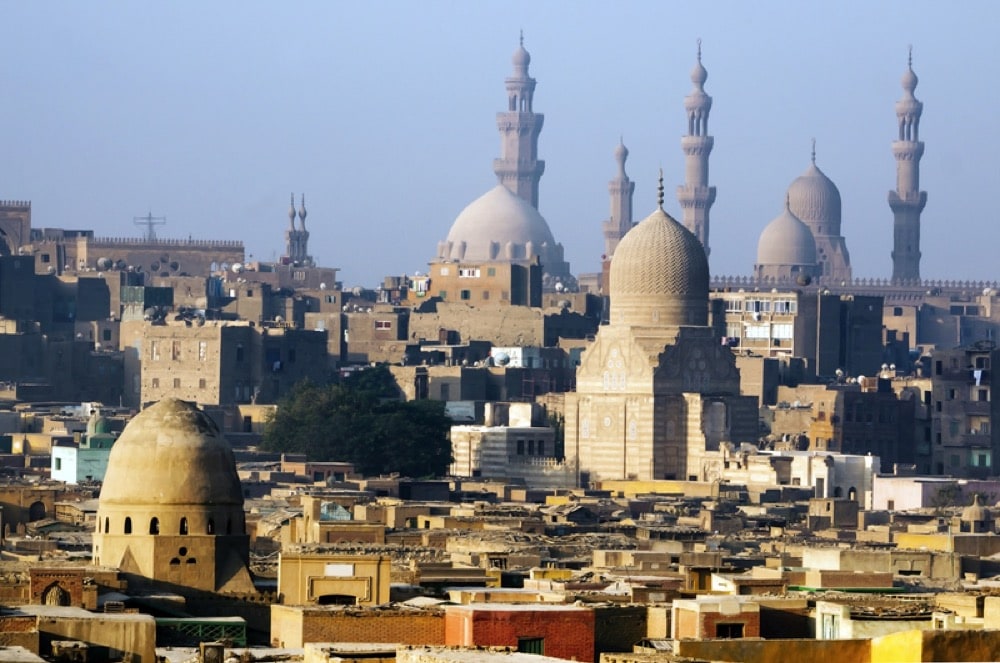 Cairo is strategically positioned at the northeast corner of Africa, with the Nile River flowing through its heart. It sits at the crossroads of continents, connecting Africa to the Middle East and Europe. The sprawling city stretches across vast landscapes, encompassing everything from the fertile Nile Delta to the edges of the arid Sahara Desert. This geographical diversity plays a significant role in Cairo's climate, which is predominantly arid, though the nearby Nile helps moderate the immediate environment, making it more hospitable.
Getting There
Accessing Cairo is straightforward, with Cairo International Airport serving as the primary gateway to the city. The airport is the second busiest in Africa and offers a range of international and domestic flights. Upon arrival, visitors have many transportation options, including taxis, private car services, and the Cairo Metro – one of the oldest in Africa. The metro system provides an efficient and cost-effective way to navigate the city, avoiding the notorious congestion of Cairo's streets.
Local Economy
Cairo's economy is as diverse as its population, with a mix of traditional industries and modern enterprises. The city is the financial heart of Egypt, hosting the Egyptian Stock Exchange, central banks, and numerous multinational corporations. Sectors such as telecommunications, media, and technology are rapidly growing, while traditional economic drivers like tourism, textiles, and food processing continue to flourish. In recent years, Cairo has been making strides in nurturing entrepreneurial talents and startups, helped by government initiatives and the establishment of business incubators and accelerators. These efforts are positioning Cairo as a hub for innovation and business development in the region.
Office Space
Cairo presents a diverse range of office spaces suited to businesses of all sizes. From high-tech business parks and purpose-built office towers to co-working spaces and startup hubs, there is something for everyone. The New Cairo area, in particular, has become a hotspot for premium office accommodations, offering state-of-the-art facilities for corporations and entrepreneurs alike. Additionally, the central business district around Tahrir Square continues to be a prestigious location for firms seeking a presence in the heart of the city. Rates for office space in Cairo vary by location and quality, but tend to be favorable when compared to other major international cities. With ongoing infrastructure improvements and the development of new business areas, Cairo is an increasingly attractive destination for companies looking to establish or expand their presence in the Middle East and Africa. Whether you're a freelancer looking for a collaborative environment, a startup seeking a supportive community, or a multinational corporation in need of a regional headquarters, Cairo's office spaces can accommodate your requirements while immersing you in a city that's both ancient and forever evolving.
Office Locations in Cairo, Egypt
Transport links
International airports

Cairo International Airport