Johannesburg, commonly referred to as Jozi, Joburg, or the City of Gold, is a vibrant business hub and the largest city in South Africa. It is renowned for its rich history, and diverse culture, and is a true economic powerhouse of the African continent. With a complex past and a rapidly evolving future, Johannesburg offers businesses and individuals endless opportunities. The city boasts a modern skyline, an array of cultural attractions, and ample amenities for business, making it an ideal location for companies of all sizes and shapes.
Geography
Nestled in the heart of the Gauteng province, Johannesburg is not only the wealthiest province in South Africa but also the smallest by land area. The city is located on the Highveld plateau and has an elevation of about 1,753 meters, which contributes to its relatively mild climate as compared to other regions of the country. Johannesburg is surrounded by rolling hills and is not far from the Cradle of Humankind, a UNESCO World Heritage Site where some of the oldest hominid fossils have been found.
Getting There & Around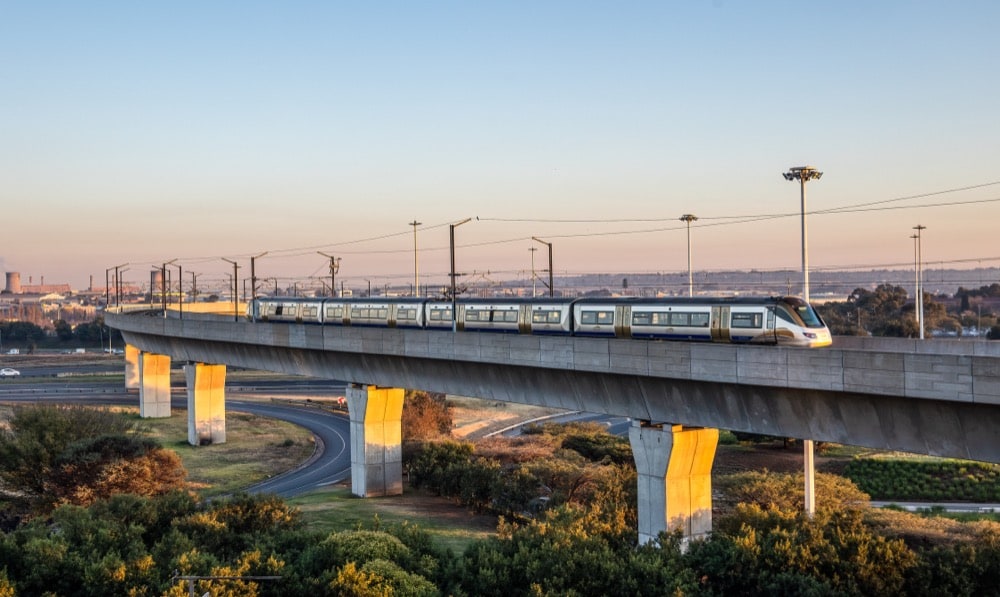 O.R. Tambo International Airport serves as the main gateway into Johannesburg and is the busiest airport in Africa. It connects Johannesburg with destinations across the globe, making international business travel convenient. The city is also accessible through Lanseria International Airport which caters to domestic and regional flights. For those travelling within South Africa, Johannesburg is well-connected by major highways and railway networks. The Gautrain rapid transit railway system provides a fast and efficient link between Johannesburg, Pretoria, and O.R. Tambo International Airport. Additionally, various bus services and minibus taxis offer comprehensive local transportation options.
Local Economy
Johannesburg's economy is diverse and robust, with the majority of South African companies headquartered in this bustling metropolis. The city is a significant economic engine for the country, with finance, retail, and services dominating its economic landscape. Johannesburg is also home to the Johannesburg Stock Exchange (JSE), which is the largest stock exchange in Africa. The city's roots in mining are still evident, though the sector has diminished over the years. Today, Johannesburg is moving towards a knowledge-based economy with a focus on sectors such as information and communication technology, healthcare, and education. The local government is actively investing in urban development projects and infrastructure improvements to ensure continued economic growth and to appeal to international and local business communities alike.
Office Space
Johannesburg presents a dynamic and diverse office space market that is designed to suit the needs of businesses ranging from start-ups to multinational corporations. Central to this versatile market are the trendy co-working spaces that have emerged in burgeoning districts like Maboneng and Braamfontein. These neighbourhoods are characterized by their artistic flair and innovative spirit, attracting a new breed of entrepreneurs and creatives looking for collaborative working environments that foster community and networking opportunities. On the other end of the spectrum, the city boasts sophisticated, premium-grade office spaces located within prestigious commercial hubs such as Sandton, often referred to as "Africa's richest square mile," and Rosebank, known for its modern urban renewal. These localities offer state-of-the-art corporate suites, with many high-rise towers providing awe-inspiring panoramic views of Johannesburg's skyline, while also ensuring proximity to premium retail outlets, luxury accommodations, and key transport nodes for unrivalled convenience.
For businesses interested in more understated or affordable options, Johannesburg does not disappoint. From practical office settings in suburban business parks to ingeniously converted industrial spaces that exude character and robustness, there's a broad spectrum of possibilities. These options not only offer more approachable price points for smaller businesses but can also cater to larger companies seeking expansive premises outside the traditional high-density business districts. Johannesburg's office market is also notable for its adaptability, providing flexible lease terms that can accommodate the varying needs of growing businesses, along with competitive rates that enable companies to effectively manage their operational budgets.
The city is equipped with world-class facilities and amenities designed to support business productivity and efficiency. From cutting-edge telecommunication infrastructure that ensures reliable connectivity to a plethora of professional business services, enterprises that choose Johannesburg as their base have access to a complete ecosystem that promotes seamless operations. This extensive support system is essential for fostering a climate of innovation and business success in an ever-evolving marketplace.
Office Locations in Johannesburg, South Africa
Transport links
Major roads

N1, N3 & N12

International airports

O.R. Tambo International Airport

Railway stations

Johannesburg Park Station