This vibrant metropolis offers a unique blend of rich cultural heritage, contemporary urban development, and a bustling business environment. Here, tradition and modernity coexist, providing endless opportunities for businesses looking to tap into one of the continent's most dynamic markets. As a hub of commerce and a melting pot of diverse cultures, Lagos stands as the go-to destination for entrepreneurs and corporations alike.
Geography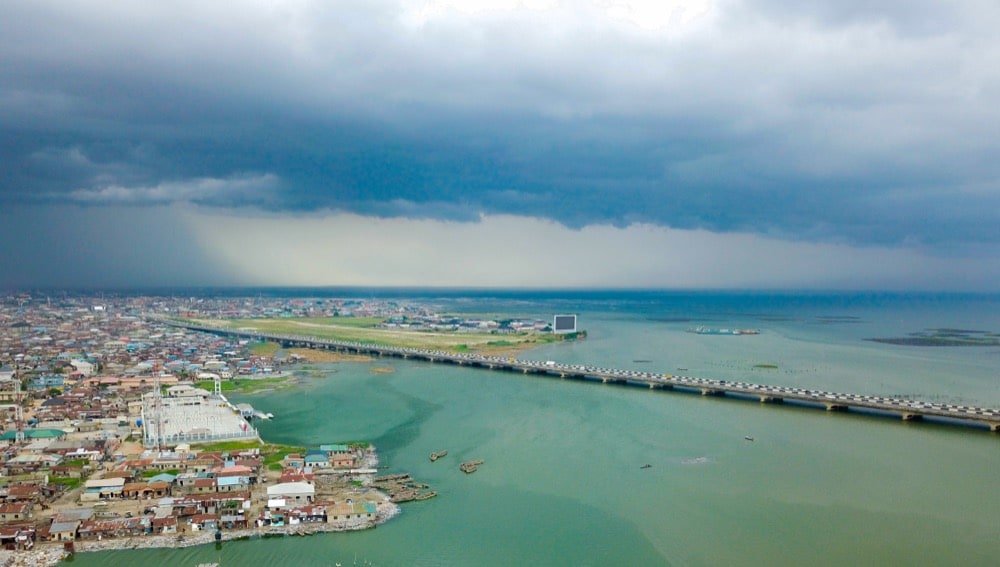 Lagos is strategically located on the southeastern coast of Nigeria, bordered by the expansive Atlantic Ocean. Comprising the mainland and a collection of islands, Lagos is spread across a landscape that includes beaches, lagoons, and mangrove forests, making it a city with a geography as diverse as its population. The island section of the city, which includes Victoria Island, Lagos Island, and Ikoyi, is known for its upscale neighbourhoods and serves as the heart of the city's commercial activity.
Getting There
Lagos is served by the Murtala Muhammed International Airport, one of Africa's busiest airports, connecting the city to destinations across the globe. The city is also accessible by road from neighbouring West African countries. Within Lagos itself, transport options vary from the traditional yellow buses and minibuses, locally known as Danfos, to the more modern ride-hailing services, ferries, and an ever-improving road network. Plans are underway for a light rail system to ease transportation congestion and link various parts of the city more effectively.
Local Economy
Lagos is the economic capital of Nigeria, contributing significantly to the country's GDP. The city's economy is diverse, with major sectors including finance, oil and gas, telecommunications, and shipping. Lagos is home to the Nigerian Stock Exchange and the headquarters of numerous banks and multinational companies. The burgeoning tech scene, often referred to as "Yabacon Valley", is a testament to the city's entrepreneurial spirit and innovation drive. With its young and growing population, Lagos is a city ripe for investment and economic growth.
Office Space
In Lagos, the demand for high-quality office space continues to grow alongside its economy. The city offers a range of options, from prestigious business districts in Victoria Island and Ikoyi to more affordable and emerging commercial hubs on the mainland, such as Ikeja and Yaba. The office market caters to a wide array of needs, featuring everything from serviced and co-working spaces to custom-built corporate headquarters. Major developments in commercial real estate are shaping the skyline, promising modern facilities and infrastructure designed to meet international standards. Whether you're a startup looking for flexibility or a multinational in need of a prominent address, Lagos provides a professional setting to thrive in Africa's dynamic business landscape.
Office Locations in Lagos, Nigeria
Transport links
International airports

Murtala Muhammed International Airport

Major roads

Third Mainland Bridge, Lagos-Ibadan Expressway, Eko Bridge

Railway stations

Iddo Railway Station

Boats and ferries

Lagos Port Complex